The TTR Travel Industry Road Show is hitting the road again this August 2019 and taking with it over 20 suppliers from all walks of the travel industry. If you are a travel agent or tour operator based in Belfast, Kikenny or Limerick, then make sure to save the following dates in your diary!
Tuesday 27th August, The Clayton Hotel Belfast – 6:00pm-9:30pm
Wednesday 28th August, Kilkenny Ormonde Hotel – 6:00pm-9:30pm
Thursday 29th August, The Limerick Strand Hotel – 6:00pm-9:30pm

Why attend?
With multiple suppliers all presenting in one location on the same day, these events offer a once off opportunity for travel agents and tour operators alike to learn about the latest products, hear about all the agent incentives and ask questions of a number of suppliers who do not get to represent themselves in the Irish market regularly.
On the evening, you can look forward to a buffet dinner and dessert, drinks, some mega prizes and much, much more!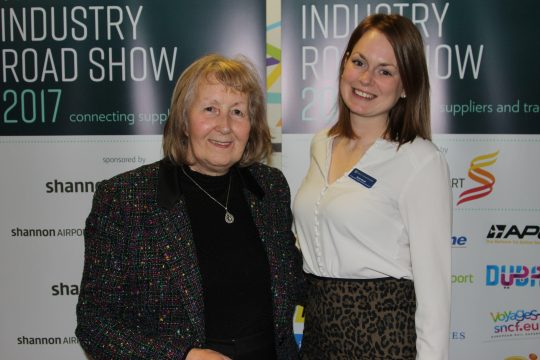 Suppliers joining us for this leg of the TTR Travel Industry Road Show will be:
Thai Airways
Suite Villa Maria
Palladium Hotel Group
Croatia National Tourist Office
United Airlines
Melia Hotels International
Switzerland (STC)
Portaventura/Salou
Tenerife
Dublin Airport
Malta Tourism Authority
Rocky Mountaineer
APG
JMG Cruise
Air Arabia
Shannon Airport
Air Transat
Cork Airport (Kilkenny & Limerick only)
Adrian Hotels
Seaside Hotels
Travelite
Aqua Suites (Kilkenny & Belfast only)
Culture in the City
Want to be there to meet these suppliers and mingle with your peers? RSVP today to charlie@traveltraderepresentation.com