What better way to celebrate Travel Agent Appreciation Day, than to write about the reasons we love travel agents and the lengths they go for us. Here at TTR we love travel agents and found it hard to whittle our list of 100 reasons down to just 10! Read on below to see why travel agents are our favourite types of people!
1. Always up to date
Is there a climate protest in London or an earthquake in Indonesia? Have countries re-opened their borders after the Covid-19 Pandemic or do tourists need a period of self-isolation on arrival?
These are the current events that many people overlook; travel agents keep an eye on happenings around the globe and use this information to make decisions on holiday destinations for their clients.
2. Relationships
As with any relationship, in time a travel agent gets to know you and your wants and needs from a holiday. Maybe you have certain medicines that need declaring or perhaps you have specific dietary requirements.
A simple phone call or email can become more than enough to create your next holiday without having to worry about the follow ups with airlines, airports or hotels.
3. Knowledge
Perceived knowledge of countries and places to travel to is becoming more and more prevalent in recent years, especially with the level of social media interaction the world now revolves around. Though your favourite travel blogger, or even a friend, may have put up posts of somewhere that looks amazing to you, remember, this is just a snap of a singular moment. In today's climate, as travel rules and regulations change so rapidly, a travel agent's knowledge is more important than ever.
Travel agents will be able to bring you through the ins and outs of what it takes to get there and help you understand if you will enjoy the journey or whether a different holiday is more suited.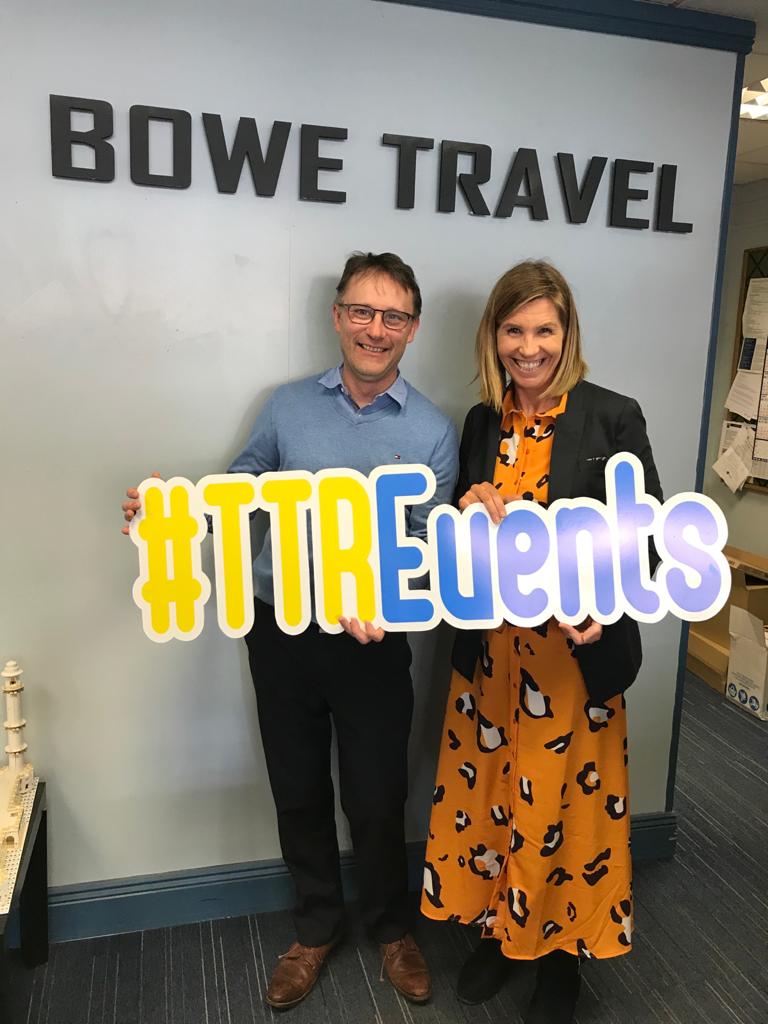 4. More bang for your buck
Many people have the idea that travel agents are going to be more expensive to book with. In reality they can cost the same or even less than booking online with all the benefits of having an experienced travel booker to help you along the way.
Yes, most agencies will have a service fee but agents have access to real time information, meaning they can find the best deals available at the time of booking. Agents are also bonded, meaning you and your booking are protected, in the event of any travel disruptions.
5. Save you time and effort
Planning a holiday isn't easy, it can take hours of googling, comparing flights, locating hotels and that's not even getting started on the bits and pieces you want to see and do on your trip.
Travel Agents travel the world experiencing hotels, restaurants, airlines, excursions, tours and so much more. If the agent you are booking with hasn't experienced it, you can be sure they know somebody who has and will be asking their advice, meaning you can relax and wait for your itinerary to be made for you.
6. Help when emergency strikes
Travel agents are well equipped to deal with emergency situations should they arise. As we've all seen in recently, sometimes things go wrong, that's just part of life.
Travel agents will always put your well-being first and try their best to get your holiday up and running again, by suggesting other options and getting any necessary changes made in the fastest way possible.
7. Exclusivity
Some companies offer tours or excursions solely through travel agencies meaning there is only one way to book them.
Looking to adventure to little know ruins of the Incas in Peru or exclusive sites of the Mayans in Mexico?  These are the type of things you won't find just by looking it up online, but no doubt a travel agent has come across such adventures before.
8. Influence
Travel agents have spent years building relationships with hotel chains, airlines and many others over the years.
Whether you are trying to get into an exclusive hotel room or a private showing in a theatre, the odds are far more in your favour if your agent is making the inquiry on your behalf.
9. Budgeting
When an agent books your holiday you can rest assured you will know exactly what you are paying for and what you will need extra for.
Anything from a bag check-in fee with the airline to whether lunch is included on a tour is going to be looked into for you, meaning you will know exactly what you need to bring.
10. Agents are amazing
Rarely will you meet and agent who isn't chatty, bubbly and just plain fun to be around. Coming from every walk of life, agents always have one thing in common, a passion for travel, something they are more than happy to share with you.
If you are an agent, make sure you join the TTR Travel Industry Group on Facebook to be the first to hear about events, incentives and news!