Comprised of six states, New England has increased in popularity for Irish tourists over the years and it's no surprise why. From lush landscapes to bustling cities, Connecticut has something to offer every type of tourist. To make things even better, Connecticut is easily accessible from Ireland with direct flights from Aer Lingus from Dublin to Bradley International Airport in Hartford. Roisin Carbery from American Sky travelled to Connecticut via Bradley International Airport and had a great time. Read on to find out all she got up to…
Roisin began her New England trip in Dublin Airport, Terminal 2, where she and her fellow travellers went through U.S. Pre-Clearance before boarding their Aer Lingus aircraft to Bradley International Airport. After a seven-and-a-half-hour flight, Roisin and her fellow travellers landed in Bradley International Airport, which Roisin was very impressed with "I would describe Bradley as the new gateway for New England. It's an easier airport to get in and out of. It's a great starting point for not just Connecticut, all the 6 states".
During her time in New England, Roisin visited numerous tourist attractions including Yale University, where her and her fellow travellers took a tour around the campus to learn about its history and heritage "I loved going to visit Yale in New Haven. New Haven's a lovely city also.". Roisin was fascinated by the number of historic attractions and sites in the Connecticut area, "The history of the Mashantucket Pequot Tribe was an eyeopener. You could see where the 225 million went on the museum and the shopping at Tanger Outlet was really good as well. I loved West Hartford, steeped in history also".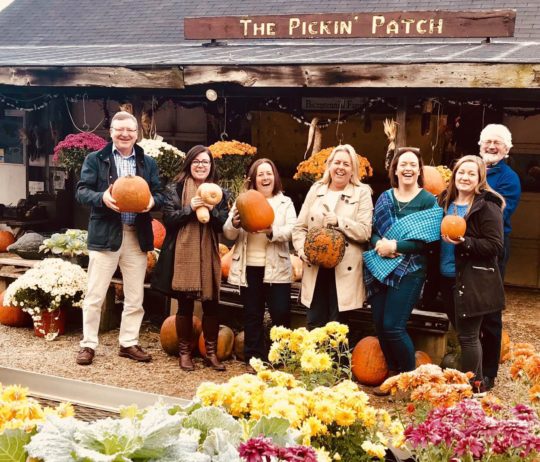 Another highlight of Roisin's trip was her visit to the historic and charming waterfront village of Mystic. She thoroughly enjoyed exploring the town and would definitely recommend it as a tourist destination "I loved Mystic, absolutely loved it. I think I've seen the film Mystic Pizza 30 years ago, didn't think I'd get to go see it for real".
Roisin was very impressed with the accommodation options available throughout Connecticut, with something suitable for every type of holidaymaker "A high-end hotel would definitely have to be the Delamar and then top of my list would be the Homestead in Madison. I absolutely loved it". Roisin was also very impressed with the abundance of delicious food options available "With regards to food, Connecticut has everything. From Barack Obama's personal sushi chef to the first place where a hamburger was created to amazing seafood as we're on the coast".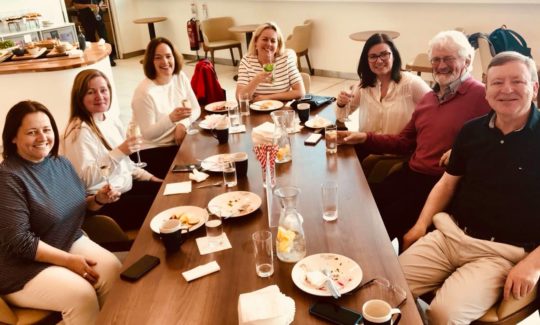 Overall, Roisin had a fantastic time in Connecticut and would definitely recommend it as a destination for Irish holidaymakers via Bradley International Airport "I think Connecticut is very underrated. The people are wonderful. You get a countryside feel, but if feels like time gone by. It's not just a stopgap to fly into Bradley and go to New York by train, which has been promoted to us for some reason, which I don't know why. I think Connecticut is its own state with plenty to offer itself, but if to take in 2 weeks, you could take in all the rest of New England as well and Bradley is the best gateway to do that quickly and is a great base".
Visit Connecticut and discover New England for yourself through Bradley International Airport.
The Aer Lingus service from Dublin to Bradley International Airport operates daily from April to September and four times per week from October through March.
Dublin Departure time: 1420hrs • Flight time: 7 hours • Aircraft: A321neo LR  • Arrival time: 1635hrs
BDL Departure time: 1800hrs • Flight time: 6.5 hours • Aircraft: A321neo LR  • Arrival time: 0505hrs
For more information, please visit http://www.bradleyairport.com/.
Watch Roisin's full Connecticut review on YouTube.