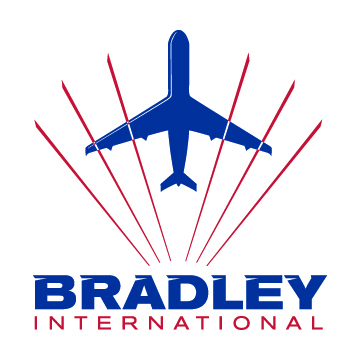 From picture-perfect landscapes to quirky museums, and everything in between, Western Mass has something to offer every type of traveller. The region is also easily accessible from Dublin via Bradley International Airport in Hartford, making it the ideal destination for Irish holidaymakers! Catherine O'Keeffe of Marble City Travel visited Western Mass for herself in September 2019 and tells us all about her experience in this blog. Read on to find out…
Catherine's adventure began in Dublin Airport Terminal 2, where she and her fellow travellers went through US Pre-Clearance. Catherine and her group were delighted to be upgraded by Aer Lingus to Business Class before flying direct to Bradley International Airport on the new Aer Lingus A321, "We were on their new aircraft, which was a really smooth and pleasant journey. And we also had the privilege of getting upgraded to business class, which was a lovely experience".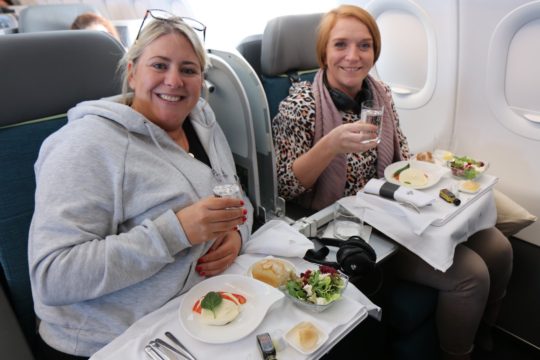 After a seven-and-a-half-hour flight, Catherine and the gang landed in Bradley International Airport and arrived in the baggage hall within 10 minutes due to the quaint and convenient size of the airport. From here, Catherine and her fellow travellers were driven the D. Hotel, "The hotel was really enjoyable. There's a great Irish connection, the owner is from Kerry. We met a lot of the locals, as well and overall, everyone that we met was really welcoming and the hospitality was fantastic."
On their first day, Catherine and her group went to the Yankee Candle Village, the largest Yankee Candle store in the world. Catherine had a great time here "it's a really big store with every candle imaginable and every scent. They also, had a really good themed Christmas department in the store, which is famous over there and really big with the locals. Especially, at Christmas time with kids and families". After a leisurely morning, Catherine and her group got their adrenaline pumping at Zoar Outdoor where they went white water rafting which Catherine thoroughly enjoyed "the scenery was spectacular as we went in down the river. It was a bit scary at times, but overall, a really good experience. In the same area you can also do ziplining and canoeing. So, there's great facilities for any outdoor enthusiasts."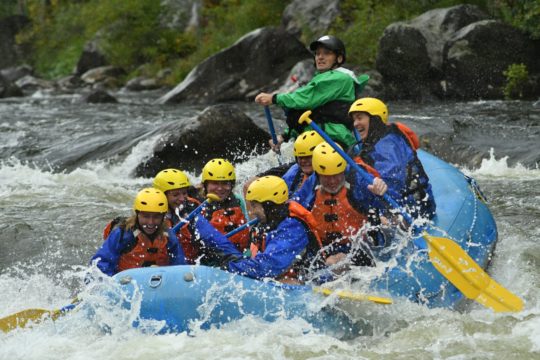 After two nights at the D Hotel, Catherine and her group left Holyoke and travelled to Springfield where they stayed for two nights in the MGM Hotel, a newly built, modern hotel boasting spacious rooms and a central location "The style is very contemporary, but they brought loads of different elements of Springfield into the hotel. Had lots of odd memorabilia and artefacts of the hotel. There were multiple restaurants, a casino of course, a pool and a spa". In Springfield, Catherine and her fellow travellers went to some of the famous museums in the area, "The Basketball Hall of Fame was really, really interesting. We got to tour the hall and there were so many interactive, different things that you could do there, especially if you were kids. We also went to the Dr Seuss Museum which I really love because we always read Dr Seuss as kids so, it was really lovely to tour the museum and hear a bit about the man himself. Again, that was a really good activity for families and kids". The group also went to the Forest Park, one of the largest urban parks in the US, overlooking the Connecticut River, which Catherine really liked "You could easily spend a day there. Lakes, lovely walks, parks for the kids, picnic areas and be really super in winter or summer for a day out".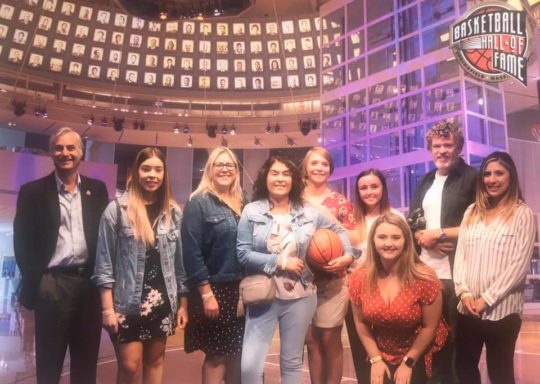 The highlight of the whole trip for Catherine was attending the Big E, the annual New England State Fair, Catherine explains "It's basically like the Irish Ploughing Championships, except maybe 10 times bigger. It was really a brilliant day and there was something for everyone. There were rides and different attractions and then they had loads of stalls. If you want to experience real American cuisine, the choice was phenomenal. They had giant turkey legs, cream puffs, which are famous over there. It was a really lovely atmosphere and then they finish off with live music and have a parade there every evening. We were lucky enough to be asked onto one of the floats, which was a really great experience".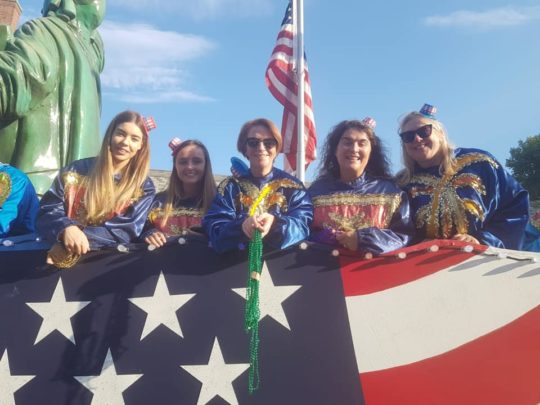 Catherine really enjoyed every part of her trip to Western Mass and would recommend the destination it to Irish holidaymakers, especially families with kids. The Aer Lingus service from Dublin to Bradley International Airport operates daily from April to September and four times per week from October through March.
Dublin Departure time: 1420hrs • Flight time: 7 hours • Aircraft: A321neo LR  • Arrival time: 1635hrs
BDL Departure time: 1800hrs • Flight time: 6.5 hours • Aircraft: A321neo LR  • Arrival time: 0505hrs
For more information, please visit www.bradleyairport.com
Watch Catherine's full review of her trip to Western Mass on YouTube.