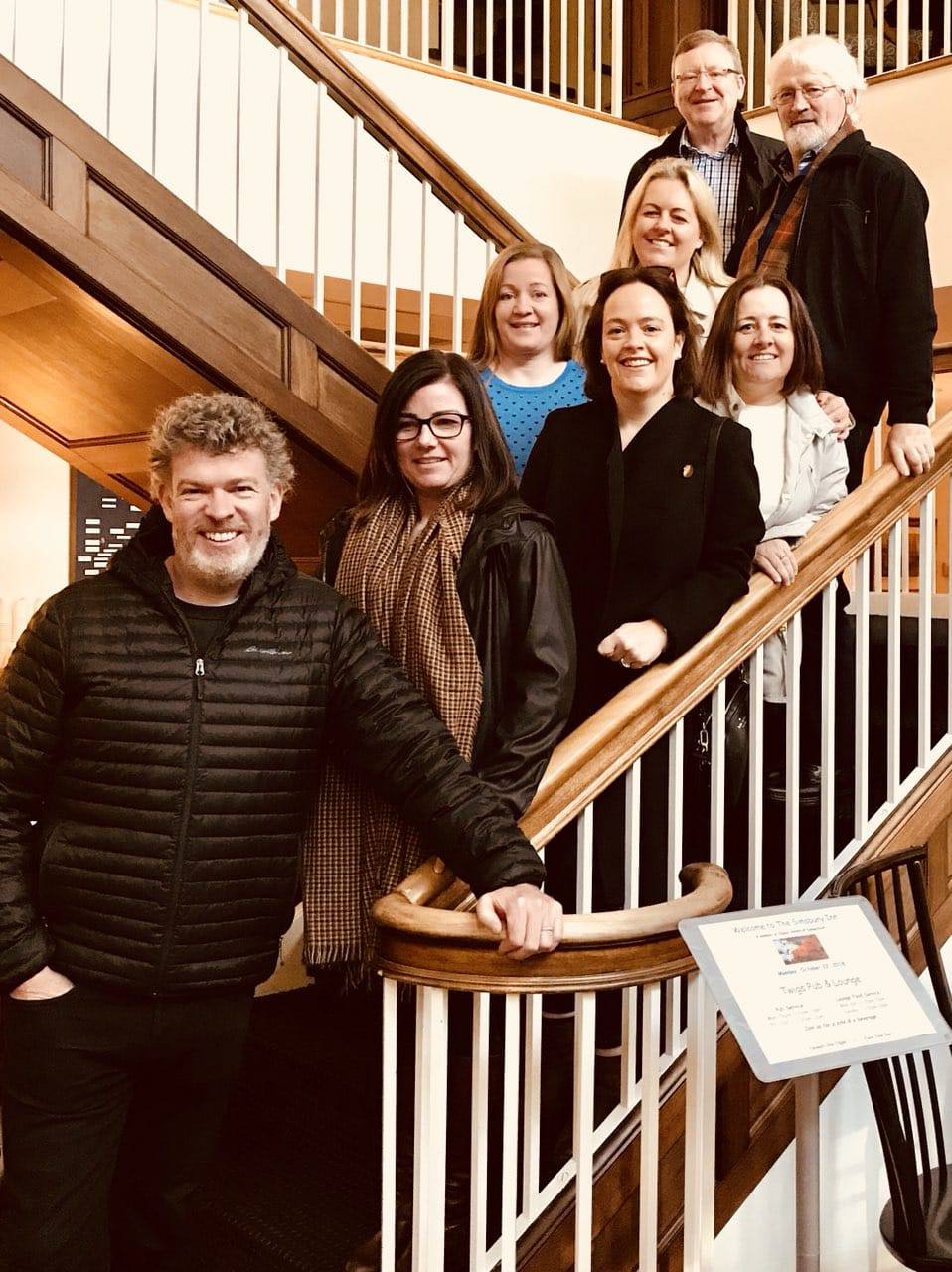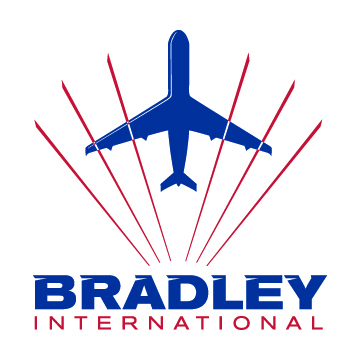 From incredible hiking trails and cross-country ski slopes to fantastic casinos and big brand outlets, it's easy to see why Connecticut has become an increasingly popular tourist destination in recent years. Connecticut is a great place for a US holiday as it is easily accessible from Ireland with direct flights from Aer Lingus from Dublin to Bradley International Airport in Hartford. Michael Doorley from Shandon Travel Cork travelled to Connecticut via Bradley Airport and thoroughly enjoyed his time here. Read on to find for his trip review…
Michael's getaway began in Dublin Airport, Terminal 2, where he and his group went through U.S. Pre-Clearance. From here, Michael and his fellow travellers boarded the aircraft and took the seven-and-a-half-hour flight to Bradley International Airport. Michael was very impressed with Bradley Airport and found its quaint size very convenient "Bradley Airport is small, compact, easy to manoeuvre and get around. You're collecting your baggage within 10 minutes of getting off the aircraft, it's good".
During their stay, Michael and his group visited Yale University, which Michael thoroughly enjoyed "Yale and New Haven, worth a visit. You're meeting nice people all over the place, it just it fits and we had a crazy group and they were very accepted by everybody. Yale University stood out heavily for me as well, I enjoyed that very much". Yale offer regular guided tours which provide a glimpse into the University's 300-year history, architecture and aspects of student life. Michael and his group also visited the village of Mystic, one of Connecticut's premier destinations, "Mystic was a surprise, I wasn't aware of it before. Mystic was terrific, you could spend a night or two nights comfortably there".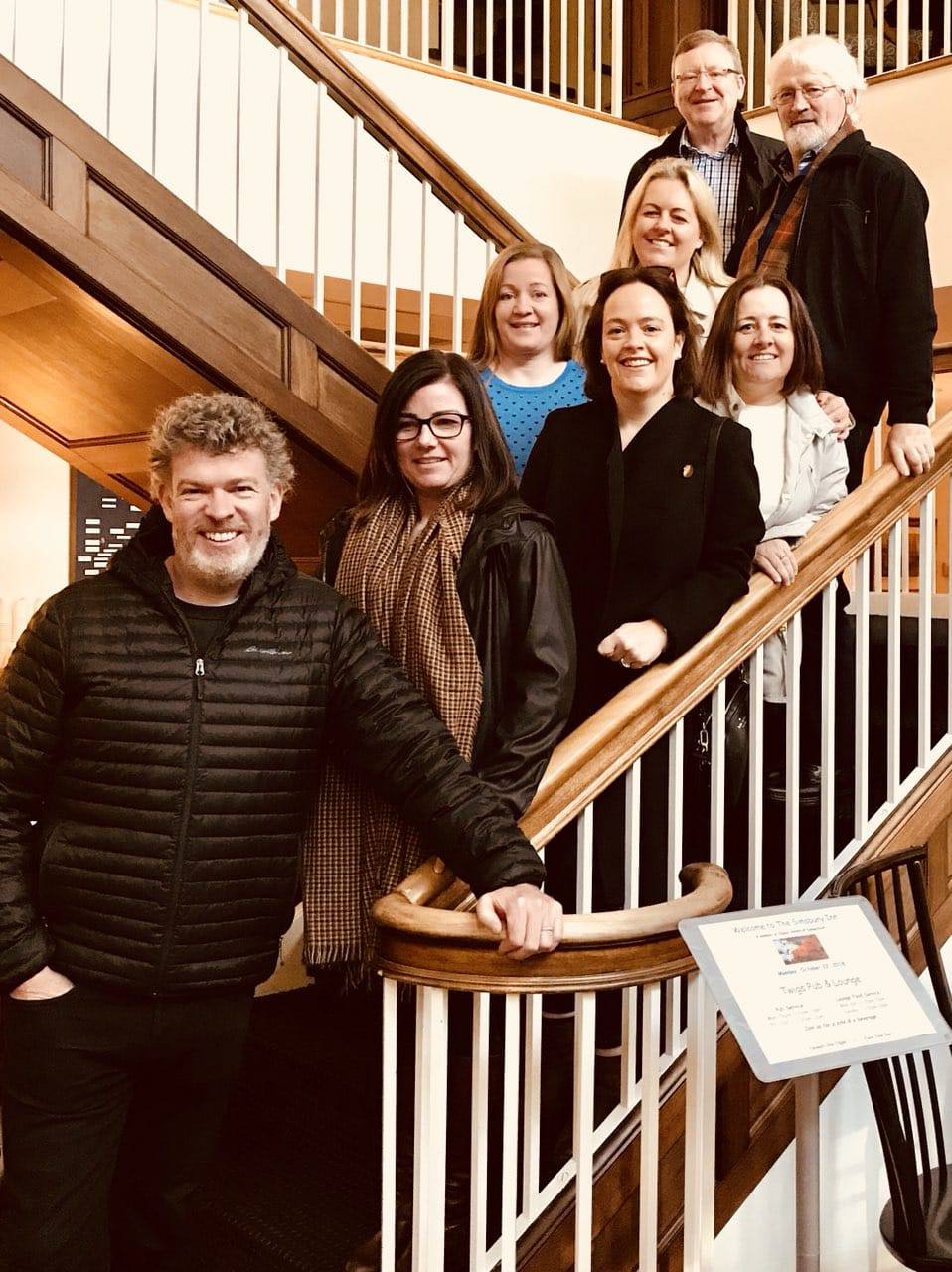 Connecticut is located half-way between Boston and New York City, making it a great destination for tourist to begin their US travels and Michael agrees, "You could use Connecticut as a base and have three good days around here and go to most interesting places. We didn't see half probably of what the area has to offer. But absolutely for tourism coming out of Ireland with a direct flight and a short flight back, it should be a success".
Michael explains how he Overall, Michael had a great experience in Connecticut, he especially loved the food and found the people very friendly, "Highlights, I suppose, across the board were the people, which kind of surprised me, we're used to American, arriving in New York and it's all go, go, go, go, go. It's totally laid back here, the nicest people you could meet. Again, we're not necessarily used to great food in the bigger cities, outstanding food along here".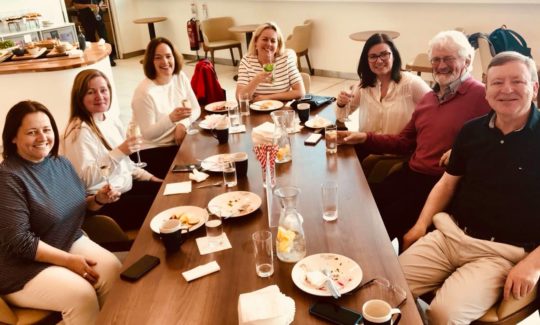 Visit Connecticut and discover New England for yourself through Bradley International Airport.
The Aer Lingus service from Dublin to Bradley International Airport operates daily from April to September and four times per week from October through March.
Dublin Departure time: 1420hrs • Flight time: 7 hours • Aircraft: A321neo LR  • Arrival time: 1635hrs
BDL Departure time: 1800hrs • Flight time: 6.5 hours • Aircraft: A321neo LR  • Arrival time: 0505hrs
For more information, please visit www.bradleyairport.com.
Watch Michael's full Connecticut review on YouTube.